Bandcamp has been essential to the work I've done over the past couple years. Many people have contributed in many ways in order to have made this a very productive period. As we move past the pandemic-era and sales have dwindled, I'm looking for ways of sustaining the level of productivity while improving the quality of the work I present.

To that end, I'm now offering subscriptions. For $60 a year, you will get the dozens of albums listed below, all of the releases for the next year, and all of the subscribers-only collections - mixtapes; small, fun projects; good ideas that never got finished; recordings of lectures; etc. And you'll get a 10% discount on physical media.

By subscribing you'll be helping me continue to produce interesting albums and stories, making them available for anyone to listen to for free, and make new physical productions like the two LPs and the book/CD I've produced in the past year or so. My policy has always been that music is not a "lifestyle," and I am committed to sound and text only. No T-shirts, no mugs, no bumper stickers. Just sharing music, stories, ideas, and information made available as cheaply as possible with stubborn independence.

If you want to go down the hole with Canary for a year, I'll be grateful.
You're a subscriber
Thank you!
* Downloads are DRM-free and available in MP3, FLAC and
more
.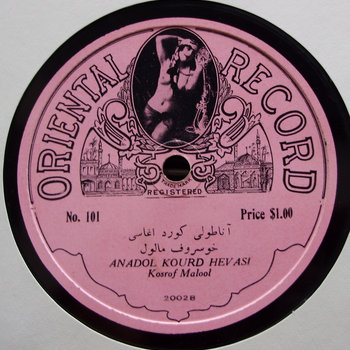 Canary Records
Baltimore, Maryland
early 20th century masterpieces (mostly) in languages other than English.

An hour in clamor and a quarter in rheum.
Subscribers
musicalsophistic
musicalsophistic
Was Hata Unacheza: Sub-Saharan Acoustic Guitar & String Music included in m =y Subscription?
john21pinto
john21pinto
Ian,
Subscription is the way to go. It is an honour to be part of it.
THANKS,
J.
more...